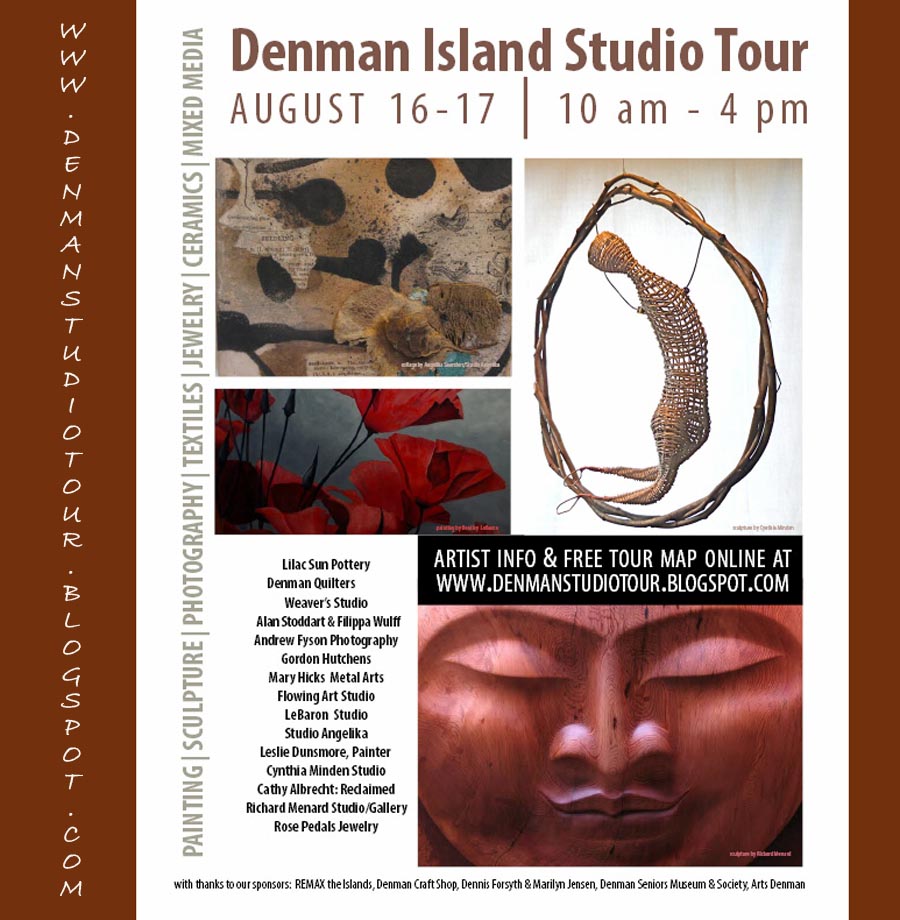 This weekend is the 2014 Studio Tour on Denman Island featuring 15 studios and diverse works including painting, sculpture, textiles and fabric arts, jewelry, mixed media, ceramics and photography. My studio is on the Tour again this year and I'm looking forward to welcoming friends and new visitors. Here's a link to the Denman Island Studio Tour blog for more info:
www.denmanstudiotour.blogspot.com
There is a downloadable map on this site and you can also pick up maps at the Arts Centre – at the top of the hill right after you land on the Island. The Studio Tour is free and self-guided by vehicle or bicycle. The Tour runs Sat & Sun (16th & 17th) 10 – 4.
My studio is open year-round by appointment. So if you can't make it this weekend, please give me a call or email to arrange a time to visit. My contact info – tel: 250-334-7978 email: art@richardmenard.com